Buyers of New York is the #1 buyer of Cartier Watches in New York City, offering you top dollar and immediate payment when you wish to sell your Cartier watches. We strive to make this experience as safe, confidential, informative and profitable for you as possible.
Do you have a Cartier watch just laying around? Or maybe you just want to make some extra cash. We specialize in luxury watches.
History of Cartier Watches
Cartier is a French luxury a watch and jewelry designer and manufacturer founded in 1847 by the Cartier family. Since Cartier is a jewelry company their watches are elegant, fashionable as well as have high-end craftsmanship. Because of this, their watches have been worn by royalty and many different celebrities throughout history. Cartier sells top watches for both men and women that want to set fashion trends with luxury and style. 
This collection of watches is based on the first watch Cartier created in the early 1900s. The original watch was created in 1904 for a friend of Cartier who complained that it was hard to maneuver a pocket watch when flying a plane. This square watch has been redesigned since but still maintains the original feeling of adventure.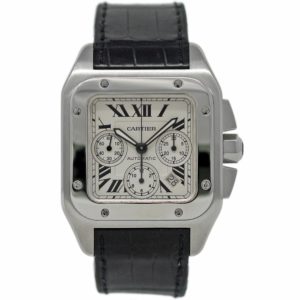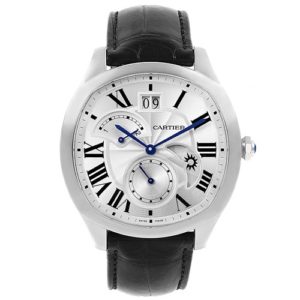 This collection first created in 2016 is a sportier watch than the other Cartier watches. These watches are inspired by the gauges of Vintage cars leading to an unusual round and cushion case shape. The Drive de Cartier watches run the gamut from simple two-hand watches to those featuring a large date, retrograde second-time-zone and day night indicator.
These watches are classic and elegant. The design was inspired by the big tanks of the First World War in 1919. The Tank has had many iterations both in Men's watches and women's watches. However, through all the iterations it maintains its unique classic look.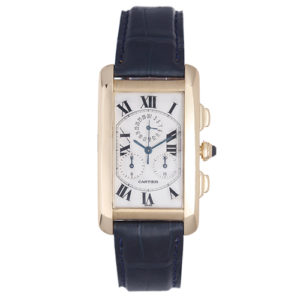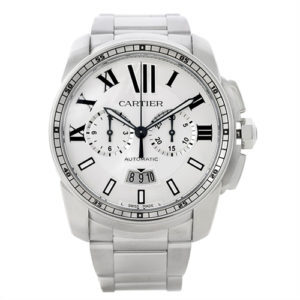 This collection of watches are perfect for people that like sports. In this collection, there are divers watches and highly accurate chronographs. These powerful watches all maintain the sleek elegant design of Cartier and the luxury that the brand image maintains.  
CARTIER MODELS THAT WE BUY INCLUDE: