ABOUT BUYERS OF NEW YORK
We are the leading jewelry buyer in the NYC area and are located in Midtown Manhattan in New York City's Diamond District. We buy all precious metals like gold, silver, platinum, diamonds, fine watches, antique and estate jewelry pieces.
History/Background
Buyers of New York is a family business located in the diamond district on 47th Street in NYC. We have over 30 years experience in buying jewelry, and have built an excellent reputation along the way by providing a fair price for your jewelry.
Staff/CEO
Edward Thompson, a second generation jeweler, strives to be the best in customer service. He has opened his location and is currently expanding his operations all over NYC's 5 boroughs to be the highest paying jewelry buyer in New York.
Certifications/Awards
We have certified ans state licensed Gemologists on staff that can grade your diamond and present a value, as well as our are DCA certified scales on which we test and weigh everything on in front of the customer. Remember to bring your ID.
Expertise
With over 30 years of experience, the original gold buyer, located in the diamond district, has an excellent reputation on review sites across the Internet. This proves we mean business and want to make our customers happy when selling their jewelry. Fair prices always paid!
Straight forward prices paid. Honesty and integrity always valued. We take pride in providing a service to clients selling jewelry.
BuyersofNewYork.com is a platform that assists sellers in New York in selling jewelry,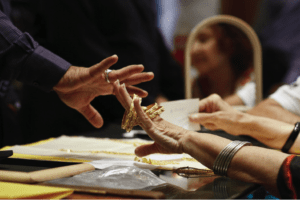 watches, gold, and other items at amazing rates! Often times, people are in need of cash and the best way to get it is by selling valuables that can be replaced. However, finding the price you want for it is rather difficult, as is finding a buyer as well. BuyersofNewYork.com changes that – we buy your items at great rates!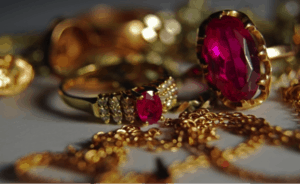 BuyersofNewYork.com began with the aim to assist sellers in New York. We know there are many people looking to sell items, but they can be hesitant about it. This is why we are fully informed and educated when it comes to trade of items for money. We accurately buy items of the value they are worth and pay reasonable rates for them, no ups and no downs. Additionally, we also assist sellers. If you are only thinking of selling something, we can help you decide what the best option would be and what you should sell or not. BuyersofNewYork.com is all for the convenience of sellers.
What We Buy
Why BuyersofNewYork
Of Value Prices
Authentic Name
Informed Team
Dedicated to Sellers
Integrity
BuyersofNewYork.com currently trades gold, silver, diamonds, platinum, other gems and stones, watches, jewelry, and coins. It does not matter what form or shape these items are in as long as they are authentic in their form. Therefore, even if you have a scrap of silver, molded coins, or unrefined gems, we'll take it and ensure you get the most reasonable rates for them.
When it comes to selling valuables, you must want to be completely sure of who you are selling to. Here is why BuyersofNewYork.com makes a great choice for your sales.
Rest assured that you will get exactly what's worth! Understanding that sellers are selling their items for a reason, we take care to calculate the best rates for what you offer.
BuyersofNewYork.com is an authentic name in this business. While other unnamed companies or individuals can scam you or be dishonest, we are professionals and therefore, reliable.
We are fully informed of the business we are in and understand all the items we take in which benefits our sellers. You can also come to us for any questions and concerns and we'll make sure to help you out.
We are fully dedicated to our sellers – we know you are the life force behind this name! We take every measure to help sellers out in any way possible.
BuyersofNewYork.com is an honest, reliable, and honorable name. We are truthful in our work and equally honest towards our sellers, be it regarding prices or other queries.
So there you have it – BuyersofNewYork.com, a place where you can always go to for selling items, without a concern!
Just call or walk in to and bring anything you want to sell. We buy it all, you can call to book an appointment or use our appointment booker as well as doing it the old fashioned way and giving us a call as well. Oh and yes, we are a big fan of the "pop in" as well!
We are open from Monday-Saturday from 10am to 6pm and have a convenient location in NYC's Diamond District at 30 West 47th St, 8th Floor. We can be reached at 212-642-4345.
BEEN IN BUSINESS FOR 30 YEARS
We have been in the Diamond District a long time and want to keep it that way. We are not in the business of nickel and diming potential jewelry sellers or ripping anyone off. In this industry, honesty is key for success and we have built an excellent reputation over the years with a flawless record.
Reviews From Our Customers
Just cashed in some old and mismatched earrings, Edward was kind and very knowledgeable. He tested and weighed the gold in front of me and calculated it based on todays price.
I needed to sell a diamond engagement ring and shopped around the city for the best price. Edward examined my diamond and I am so happy I found this company as it was the highest cash offer for a diamond i got.
I got so tired of my old Rolex watch I wanted to get a new one but the watch retailer offered be half as much as Buyers of New York did! A+++
Was greeted by a young articulate gentleman named Edward. He was honest with his prices, he pays the most for gold in NYC and offered my 99% of my golds value. i sold some gold chains, rings and a watch and got a lot of cash, i left happy.
Top dollar!! I love this place and if you are in need of some cold hard cash, it's definitely the place to go and take all your jewelry.
The best customer service experience by far. Not to mention that the prices they gave me were the highest of all the places that I've been! There is no reason to go anywhere else. The owner of New York Buyers was the most knowledgeable and provides you with the highest payout.