There are various kinds of diamond certifications such as the GIA, EGL and AGI. They are vital documents that contain information about the diamond's quality. As a consumer, the grading report helps you understand what you are buying. To a certain degree, the certifications allows you to justify its value and the price you should be paying as well.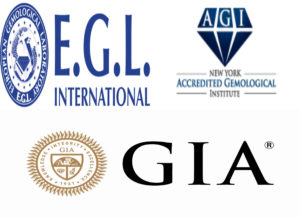 GIA (Gemological Institute of America)
GIA is the leading gemological laboratory in the world. It is the industry's most trusted and most widely used service. There are headquarters in Carlsbad, California and offices in many cities around the world. There is an employing rate of more than 1,400 scientists, educators and certified diamond graders. Apart from certifying diamonds, GIA provides educational services carrying out intensive research work to keep up with fast changing technologies in the gemological field.The gems are well represented by GIA.
EGL (European Gemological Laboratory)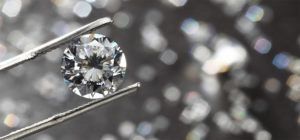 EGI is a European founded grading agency with offices in London, Paris, Tel Aviv, Tokyo, and Johannesburg. EGL is known for developing diamond grading techniques for stones weighing less than a carat and has a large market share in Europe. They are also known for the introduction of the 'SI3' clarity rating for diamonds.
AGI (Accredited Gemological Institute of New York City)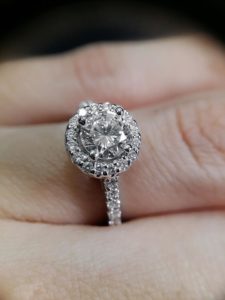 AGI is an independent diamond and jewelry assessment company. They are always at service for customers who are searching for jewelry and diamond evaluation. AGI is the answer even when you're curious about how much your antique jewelry is worth today. Their experts will tell you the exact value of your jewelry. AGI also has evaluations for engagement rings and diamonds itself. They make sure your jewelry, diamonds and rings are protected and accurately represented.